From a very young age, I've always been a bit of a bookworm. However, my interest was not in escaping reality by replacing it with an imaginary world, but instead for gaining more knowledge about this one. So, it's no surprise that I also love diving into books about one of my favorite companies: The Walt Disney Company! If you're a new Disney fan, a Disney historian, or just someone who likes impressing their family and friends with random Disney facts (raises hand), this is just a sampling of the Disney books you NEED to add to your collection!
Creating Magic – Lee Cockerell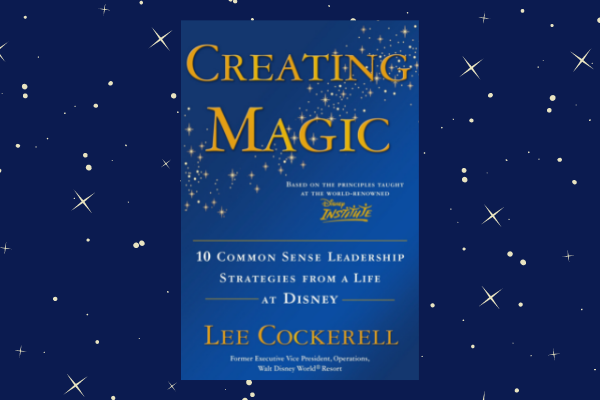 Creating Magic is the perfect read for your Disney-loving entrepreneur! Lee Cockerell shares what he learned in his role as Executive Vice President of Operations at Walt Disney World Resort to help make you a better leader. The ten leadership tenets shared in this Disney book can be enacted by anyone, no matter the size of their team, and none of them are based on overly-complex theories of management. Lee uses stories from both his childhood and his time at Disney to illustrate each tenet, which reads as part memoir, part engaging management training!
Marc Davis: In His Own Words – Marc Davis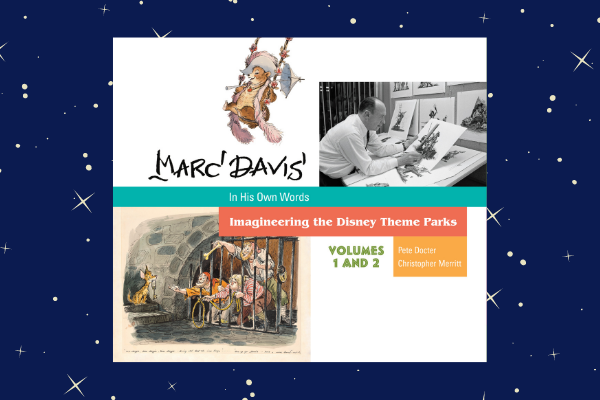 This two-volume set tells the story of one of the most prolific Disney Imagineers, Marc Davis, from the sixties through the eighties. Marc Davis: In His Own Words is a great read for the Disney historian who likes to share fun facts about beloved Disney attractions! Davis was one of the creative minds that gave Disney fans "it's a small world," The Haunted Mansion, Pirates of the Caribbean, and more classic attractions – so you know he had some amazing stories to share in this Disney book.
The Disney Story: Chronicling the Man, the Mouse, and the Parks – Aaron Goldberg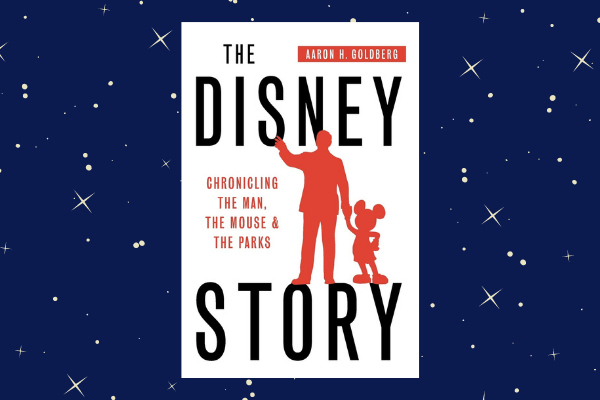 The Disney Story: Chronicling the Man, the Mouse, and the Parks is good starter for anyone just getting into Disney history, This Disney book tells the story of the Walt Disney Company from Mickey Mouse's debut in 1928 to the opening of Shanghai Disneyland in 2016! Goldberg gives an overview of some of the stories you know, and a few that even Disney fanatics may not. If you're an Epcot fan, you'll love the part that breaks down how Epcot went from Walt's vision of a Community of Tomorrow to the park we know today.
The Wonders of Walt Disney World – Aaron Goldberg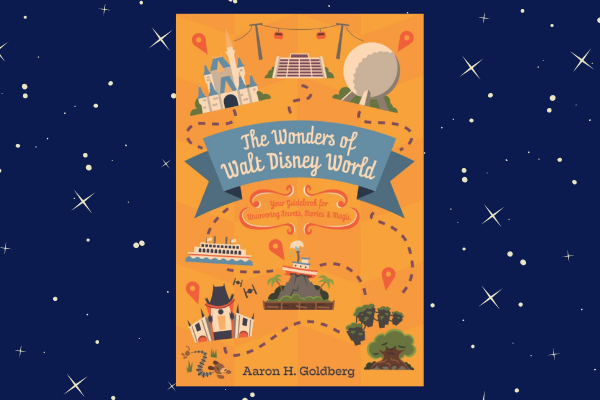 The Wonders of Walt Disney World is like an extended Keys to the Kingdom Tour meets Yelp! Aaron Goldberg has filled it with facts about some of your favorite things at Walt Disney World. My personal favorite fact to share at parties is the Prince Charming Regal Carousel was built in 1917 by the Philadelphia Toboggan Company. A Disney Cast Member saw it falling into disrepair in Maplewood, New Jersey in 1967, the company restored it, and it found its new home in the Magic Kingdom.
In addition to facts that will make you sound like a VIP Tour Guide, this Disney book also includes reviews of the attractions, restaurants, and resorts of Walt Disney World. Just another great resource to use when planning your next vacation to "The Most Magical Place on Earth!"
The Ride of a Lifetime – Robert Iger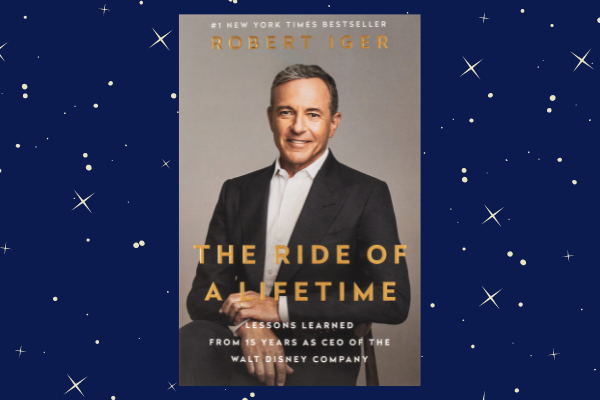 In this memoir, The Ride of a Lifetime, former CEO of the Walt Disney Company Bob Iger shares wisdom gained from heading the multi-billion dollar company during a pretty tumultuous period in the early 2000's. Iger also draws on other experiences from his 45 years in media to establish his four pillars of leadership: optimism, courage, decisiveness, and fairness. This is the ideal read for the entrepreneur, recent graduate, or someone just looking for a little inspiration from a Disney giant!
Ink & Paint: The Women of Walt Disney Animation – Mindy Johnson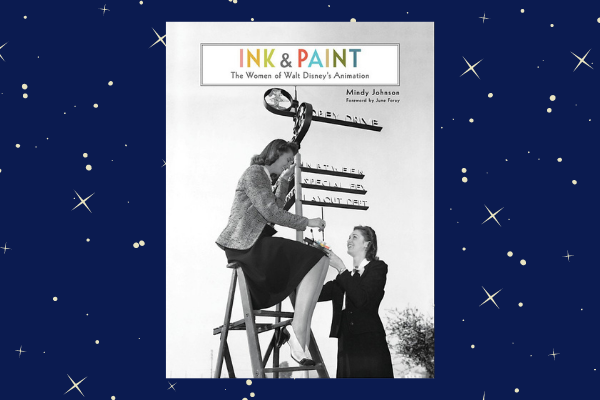 Disney history tends to focus on Walt and his Nine Old Men, but this book is all about the ladies! The women who worked in Disney Animation's Ink & Paint Department were crucial to the creation of many Disney classic movies, and Ink & Paint: The Women of Walt Disney Animation shares just a few of their stories. Explore the work of these amazing women, from the hand-painted backgrounds of the 1920's to the advent of computer animation in the 1980's in this Disney book!
The Art of Disney: Costuming – Jeff Kurtti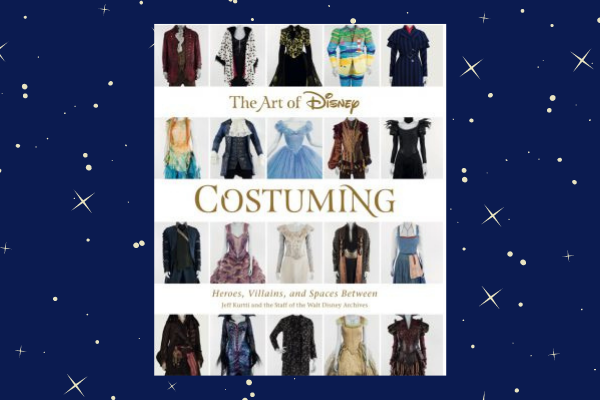 The Art of Disney Costuming is for the Disney fashionista. This book tells the tales of the various costumes of The Walt Disney Company. From the everyday Cast Member uniforms to the elaborate costumes of Disney films, you'll learn about how each of these statement pieces came to be. There is a special focus on the various reimaginings of Cinderella's ballgown, and the author of this Disney book is happy that she'll never have to wear a skirt as big as the one featured in the 2015 live-action film!
Walt Disney's Disneyland – Chris Nichols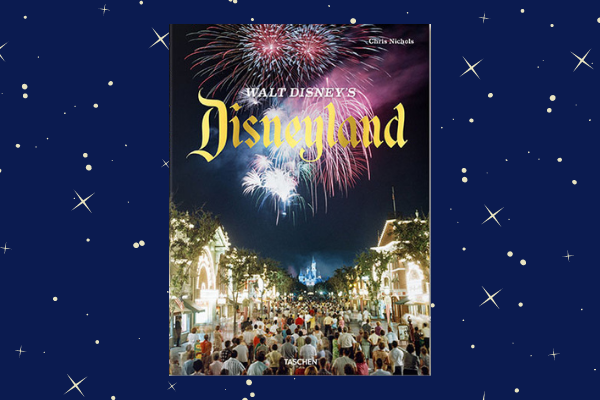 No Disney library would be complete without the story of Disneyland! Walt Disney's Disneyland tells the park's story from its earliest designs to its evolution to the park that millions of visitors enjoy today. My personal favorite section focuses on the design of "it's a small world" and how Mary Blair's unique sense of style brought this beloved attraction to life!
Dream It, Do It – Marty Sklar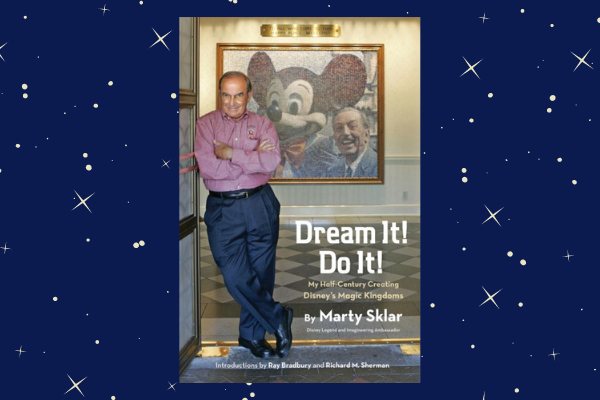 Marty Sklar is an icon in the Disney community, known for working closely with Walt during the development of Disneyland and his role as the creative head of Imagineering. In this memoir, Dream It! Do It!,  you'll read the late Imagineer's reflections on a lifetime of working for the Walt Disney Company. From his start as the editor of the Disneyland Times to the less-than-lukewarm reception the French had for Disneyland Paris – Marty shares stories from the most magical career that will make you laugh, cry, and appreciate the parks just a little more!
The Walt Disney World That Never Was – Christopher Smith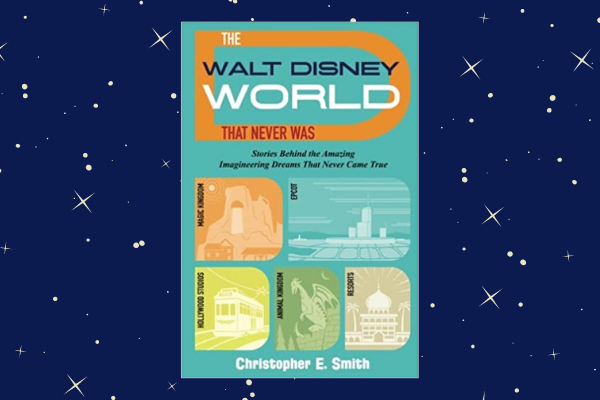 Do you ever walk through a Disney park and think, "What would it look like if they built this? What if this attraction had that?" Then The Walt Disney World The Never Was is for you! In this Disney book, Smith writes about attractions and resorts that Imagineering dreamed up, but for one reason or another, they were never built. My personal favorite chapter touches on the countries that were planned for the World Showcase at Epcot and why those pavilions never came to be.
Do you have a favorite Disney book? Share it in the comments so other fans can read it too!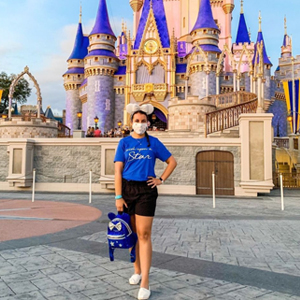 Written by
Samantha, DVC Millennial
Samantha is the creator of DVC Millennial, a magical Instagram account. She's been a Disney Vacation Club Member since 2018, buying in when she was only 25 years old! Her Instagram content is all about creating connections to other Disney fans and demystifying Disney Vacation Club. She loves hearing about other people's love of Disney, so be sure to follow her and send her a message!