To many of us, the Walt Disney World Resort in Florida is our home away from home and quite possibly the best resort we could ever imagine. Disney, however, has eight other theme parks around the world with a variety of unique and exciting attractions not found at Disney World. While many of us wouldn't imagine changing or replacing any of our favorite rides, there are many attractions that we'd love to see at Disney World one day. Here is a list of the best Disney attractions that you wish were at Disney World.
Mystic Manor – Hong Kong Disneyland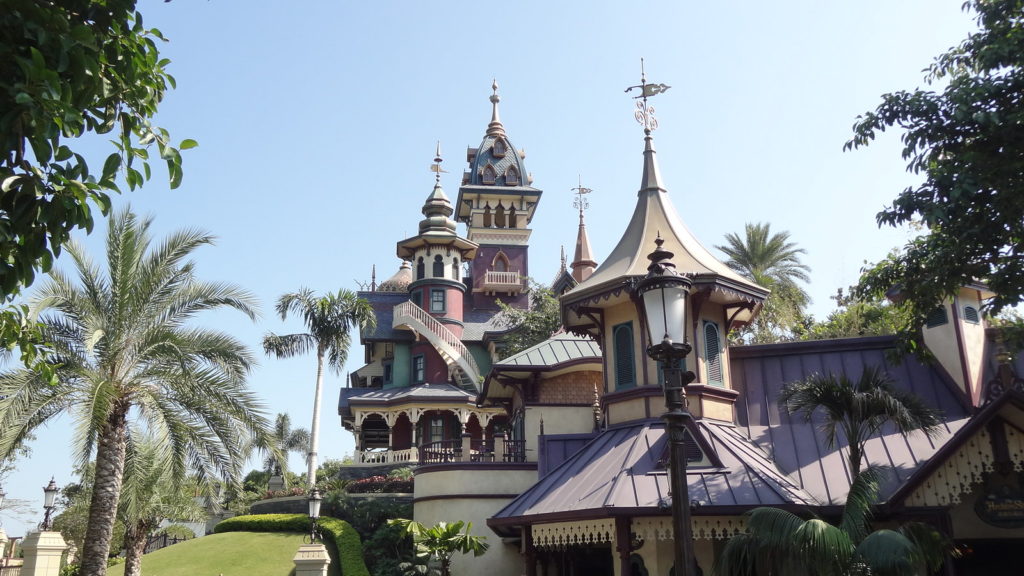 After its opening in 2013, Mystic Manor in Hong Kong Disneyland quickly rose to the top of the list of best Disney attractions and is often revered as quite possibly one of the best rides in the world. 
Mystic Manor starts with you boarding a "magneto electric carriage" that will take you on a tour of Lord Henry Mystic's collections of artifacts from around the world. Albert, Lord Henry's trusty monkey, foils the plans by opening a mystical music box that unleashes magic into the manor bringing everything inside the manor to life. 
Although the theme of Mystic Manor is quite unique and amusing, it's the technology and effects used in the attraction that truly make this ride great. With a mix of screens, lighting effects and animatronics, the imagineering team does a great job of wowing and surprising guests at every corner. 
Ratatouille: L'Aventure Totalement Toquee de Remy – Walt Disney Studios Park, Paris *Coming to Epcot in 2021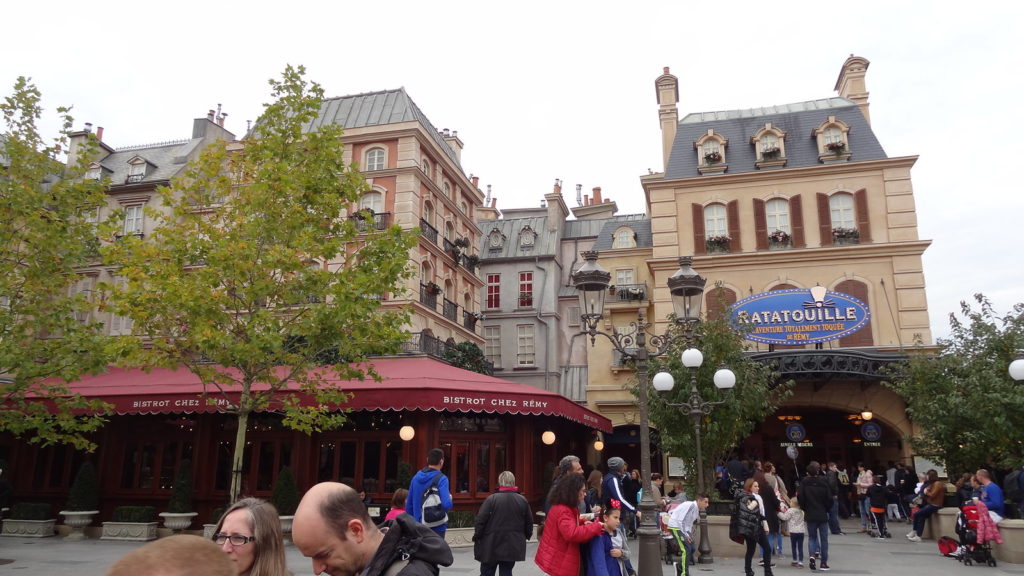 Another trackless vehicle ride system, Ratatouille does a fantastic job making guests feel that they are in fact the size of a rat running about in a gourmet French kitchen. With a mix of screen animations, great sets and theming and spinning ride vehicle, this is one of the most fun rides Disney has to offer. To the excitement of many Disney World guests, it was announced that Epcot will be getting the Ratatouille Adventure ride in 2021!
Journey to the Center of the Earth – Tokyo DisneySea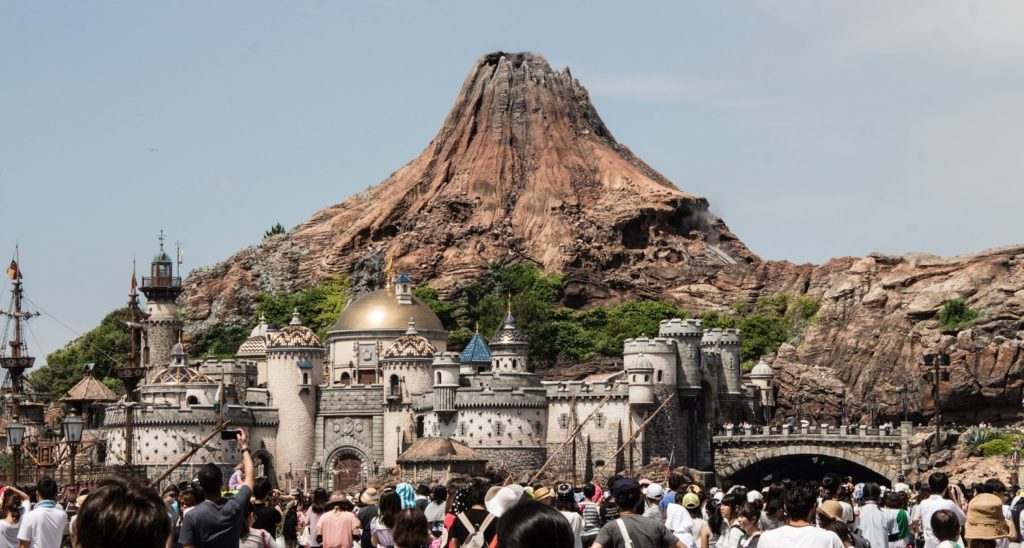 Journey to the Center of the Earth is a massive structure set right at the center of Tokyo DisneySea. On this popular ride you board a steam powered mine vehicle that takes you through a series of tunnels under the earth to experience the mystical underground world of sparkling crystals, giant mushrooms and strange animals. Unexpected seismic activity forces you off route coming eerily close to an erupting volcano and giant lava monster before narrowly escaping the tunnels and making your way back to the surface.
Indiana Jones – Temple of the Crystal Skull – Tokyo DisneySea & Disneyland, California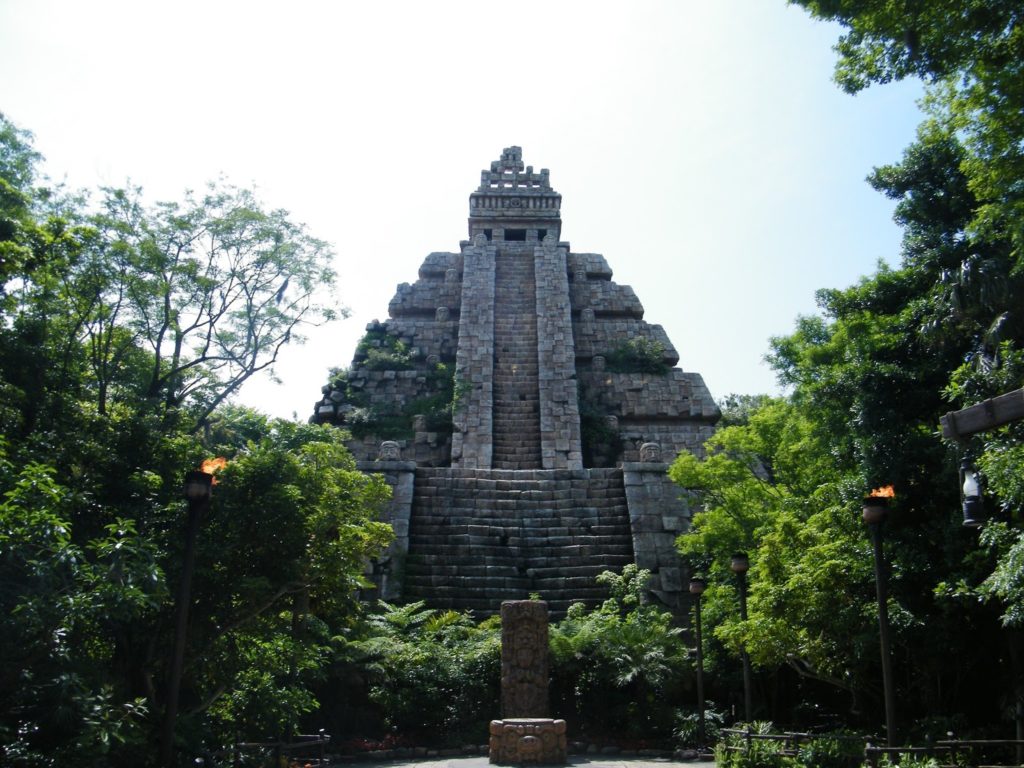 For those of you Animal Kingdom enthusiasts, you may find something strangely familiar about the Indiana Jones – Temple of the Crystal Skull attraction. That's because DINOSAUR and Indiana Jones rides are essentially the same ride. The Indian Jones ride however does an amazing job at taking the attraction to the next level with extraordinary set designs that truly make you feel that you are lost in a massive temple with supernatural powers. 
Radiator Springs Racers – Disney's California Adventure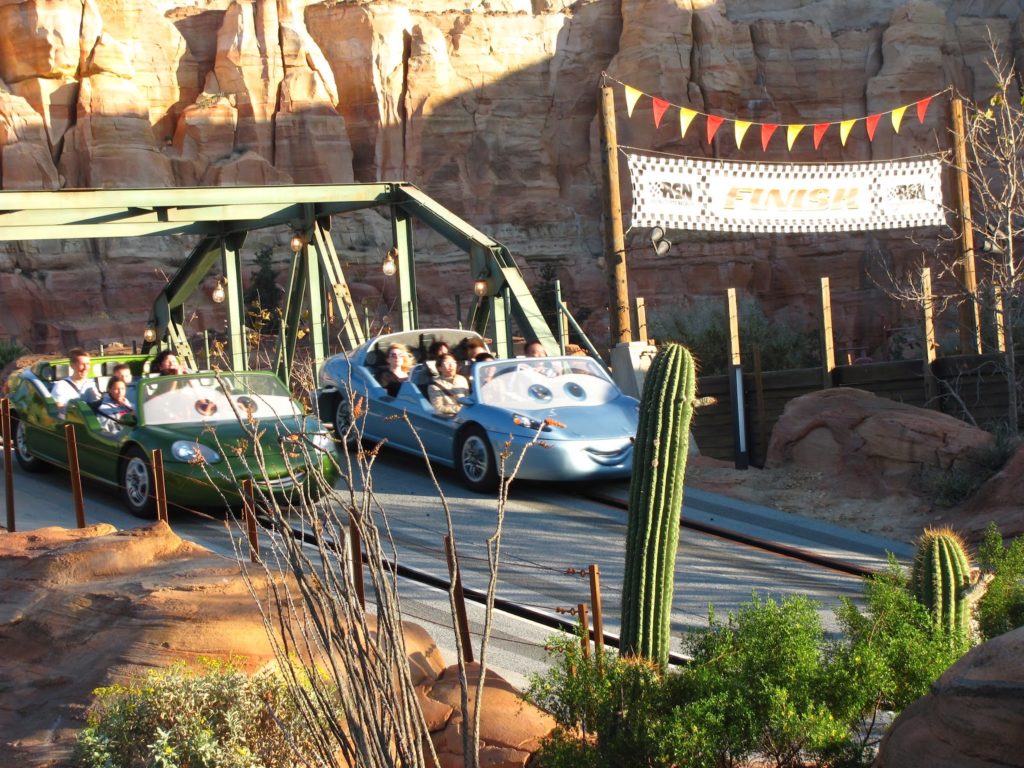 When Radiator Spring Racers opened in 2012, guests were met with 6 hour long queues. It may have been because people were anxious for the completion of Cars Land which took almost 5 years to be developed or the absolutely amazing theming that was done by the Imagineering team. Either way, the Racers was the star attraction of Cars Land and still is today.
Using a newer version of the transport and slot car technology used in Test Track, Radiator Springs Racers takes you on a ride through Ornament Valley where you have several near misses with a variety of audio animatronics that you may recognize from the Cars movies. You then get a set of new tires and a cool paint job before heading outside to race against another passenger vehicle and speeding over bunny hills and around high banked turns before one vehicle (chosen at random) wins the race.
World of Color – Disney's California Adventure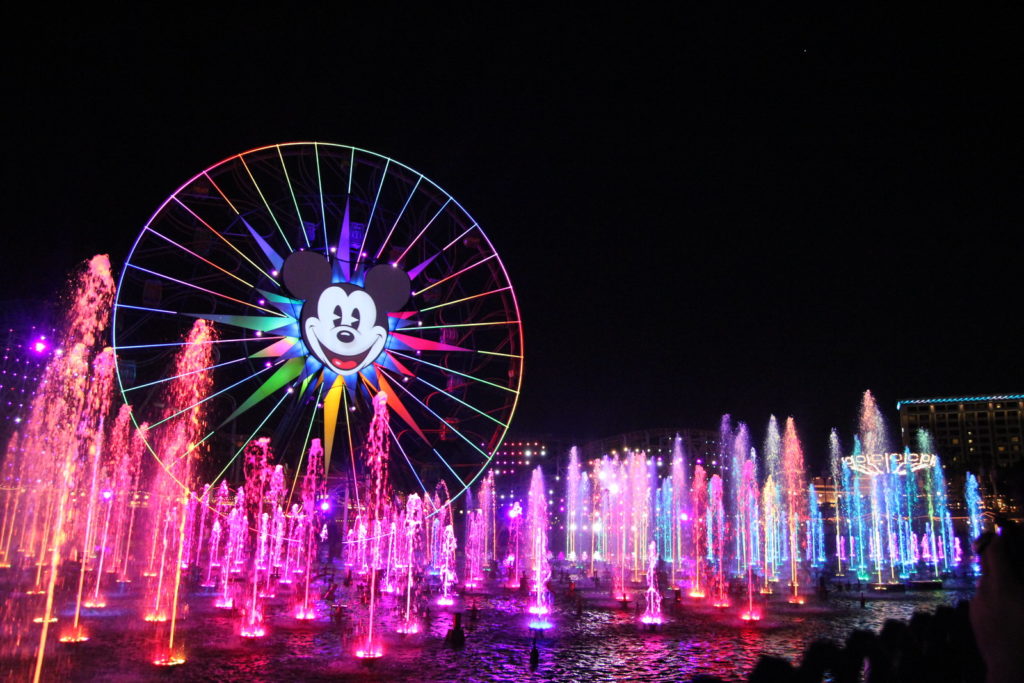 Experiencing the World of Color nighttime show in Disney's California Adventure Paradise Bay will leave you in awe. Even those who aren't fans of shows love this amazing show of color, lasers, light, fog and fountains. During the show nearly 1200 fountains along with the other effects take you on a magnificent journey with some of Disney's most beloved movies and characters. The score, the original Wonderful World of Color theme song created by the Sherman Brothers, is a nice throwback to the 60s but the technology is definitely some of the most modern tech used in the parks. I'm still not sure how they can project such sharp and vibrant images onto the mist screens but they are lightyears beyond other water projection effects seen in the parks.
TRON Lightcycle Power Run – Shanghai
*Coming to Magic Kingdom in 2021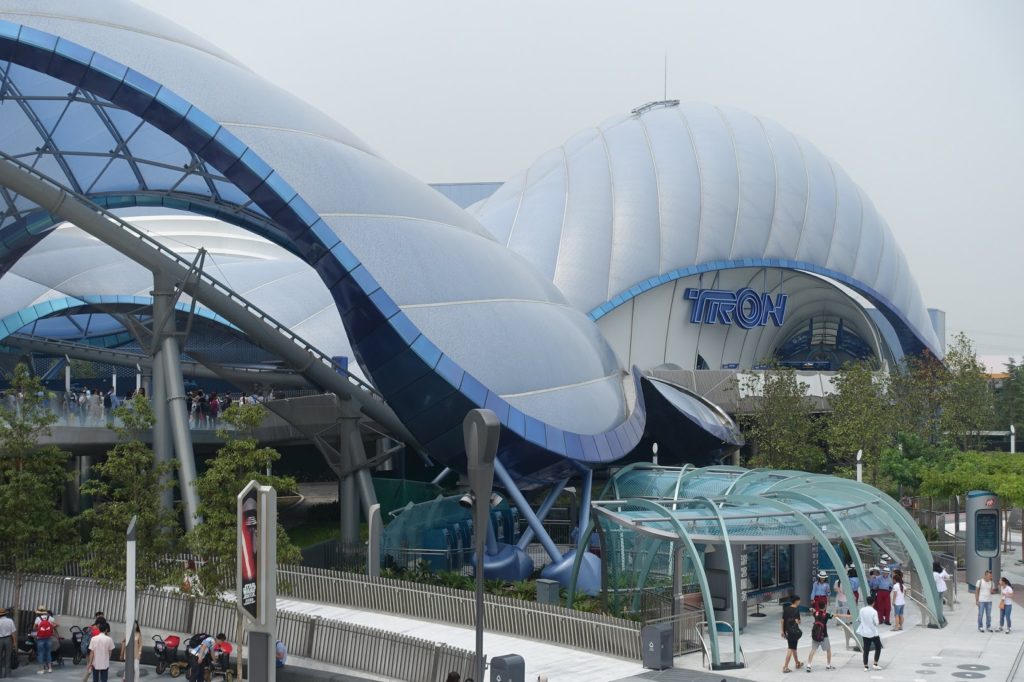 This thrilling coaster uses a new motorbike vehicle system created by Imagineering to give guests a more personalized experience while aboard. After boarding your motorbike you zip you through the ride that takes you both inside the building and outside under the massive color changing canopy at max speeds of 60mph. The combination of ride vehicle, speeds and the cool Tron theming, this ride makes you feel like you're part of the Tron: Legacy movie. The best part about Tron Lightcycle Power Run is that it is coming to Tomorrowland at the Magic Kingdom in 2021! 
Crush's Coaster – Disneyland Paris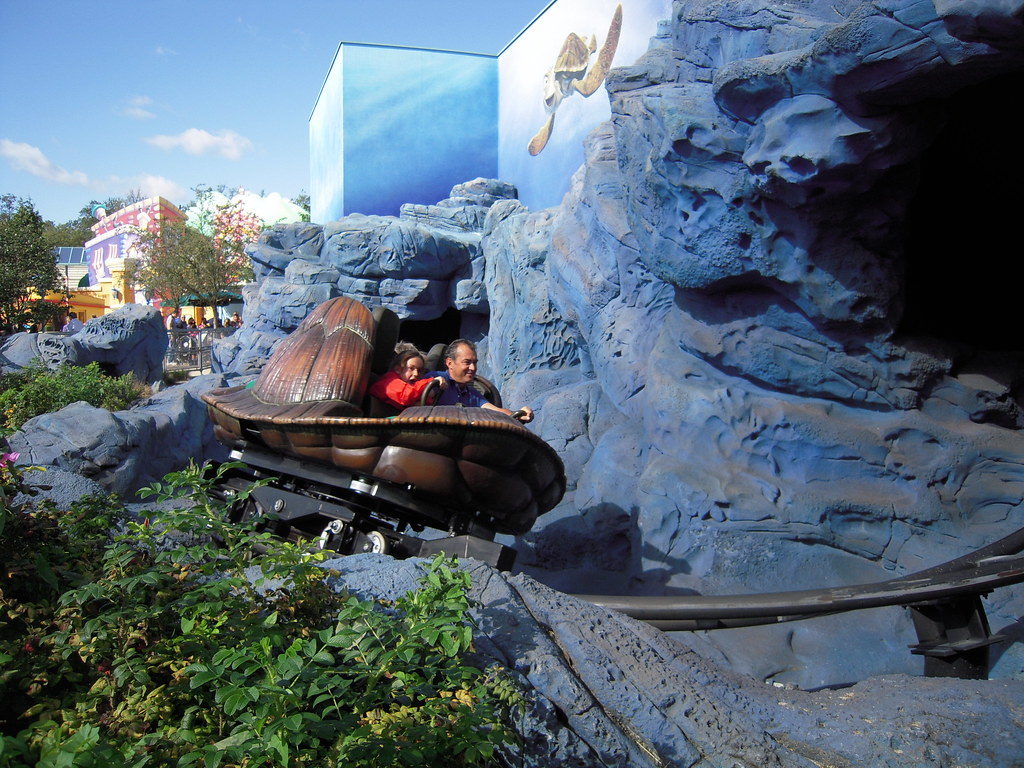 Crush's Coaster is definitely for thrill seekers. Although the theme of this ride doesn't necessarily make you think of a thrill ride, the ride system itself definitely makes this one of the most adventurous rides at the Disney parks. Seemingly a simple coaster taking you on an underwater journey with Nemo and his friends, Crush's Coaster surprises most guests with its fast speeds and spinning ride vehicles. The turtle shell vehicles spin on the track shifting riders from front facing to rear facing while on the ride. 
Wildcard Selections
The Disney parks often do an awesome job with special themes and overlays on some of our favorite rides. Here are a couple of overlays some may love to see at Disney World. 
Space Mountain Ghost Galaxy – Hong Kong Disneyland & Disneyland, California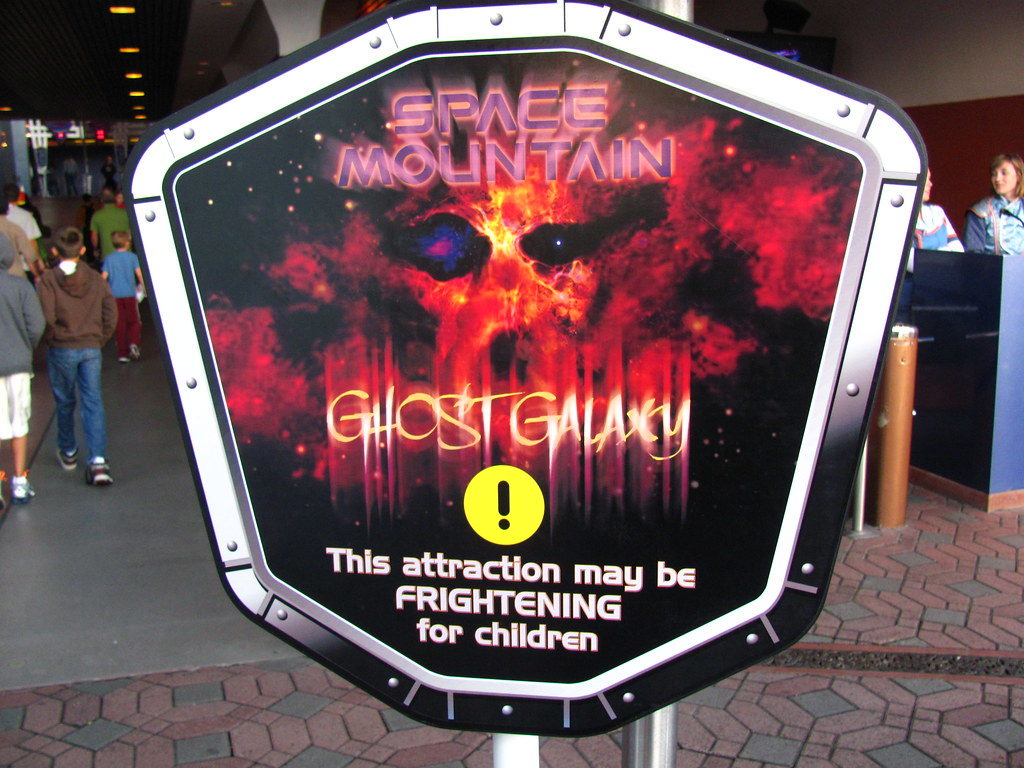 Each Halloween, Space Mountain at these two Disneyland parks is transformed into a spooky horror ride of sorts with ghost and ghoul themed projections and an eerie soundtrack inside the ride. Those looking for a fun, unique experience during the Halloween season will love this version of Space Mountain. 
Note: Disney has announced that Ghost Galaxy will not come to Disneyland California in 2019. It is not confirmed whether this is a hiatus or a permanent change.
Haunted Mansion Holiday – Disneyland, California & Tokyo Disneyland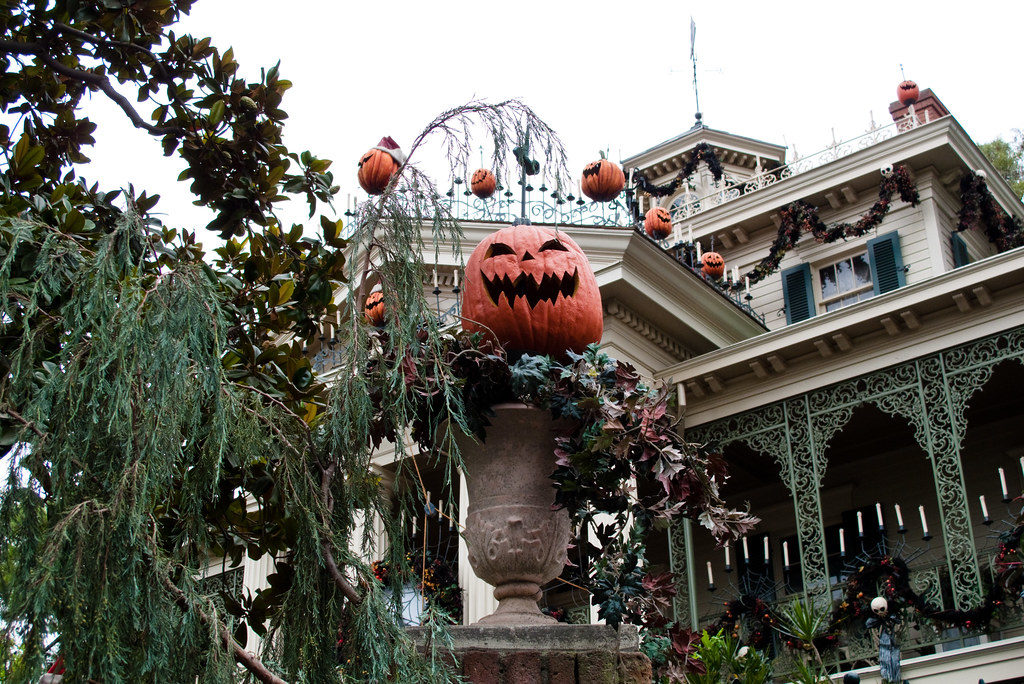 With an almost cult following, Nightmare Before Christmas is an extremely popular Disney franchise and from late September to early January, you will find the Haunted Mansion at these two parks decked out in a full Nightmare Before Christmas theme. With a mix of spooky Halloween and Christmas decor many would love for this Jack Skellington version of the Haunted Mansion to come to Disney World.
What do you think are the best Disney attractions around the world? Share your favorites in the comments section below!
Guest Author
Katherine Rand