The second film in the Avatar franchise was released in December of 2022 and since then Avatar: The Way of Water has made over $2 billion. Fans of this science fiction sequel can find a wide range of Avatar merchandise at Disney's parks, especially at Disney's Animal Kingdom in Pandora! Read on for 7 Disney merchandise items every Avatar fan needs!
1. Pandora Two-sided Puzzle – $24.99
This aesthetic puzzle features 2 images of the Valley of Mo'ara which is one of the main settings of the Avatar films. These images depict the Valley of Mo'ara at day and at night. There are 1000 pieces in this double-sided puzzle.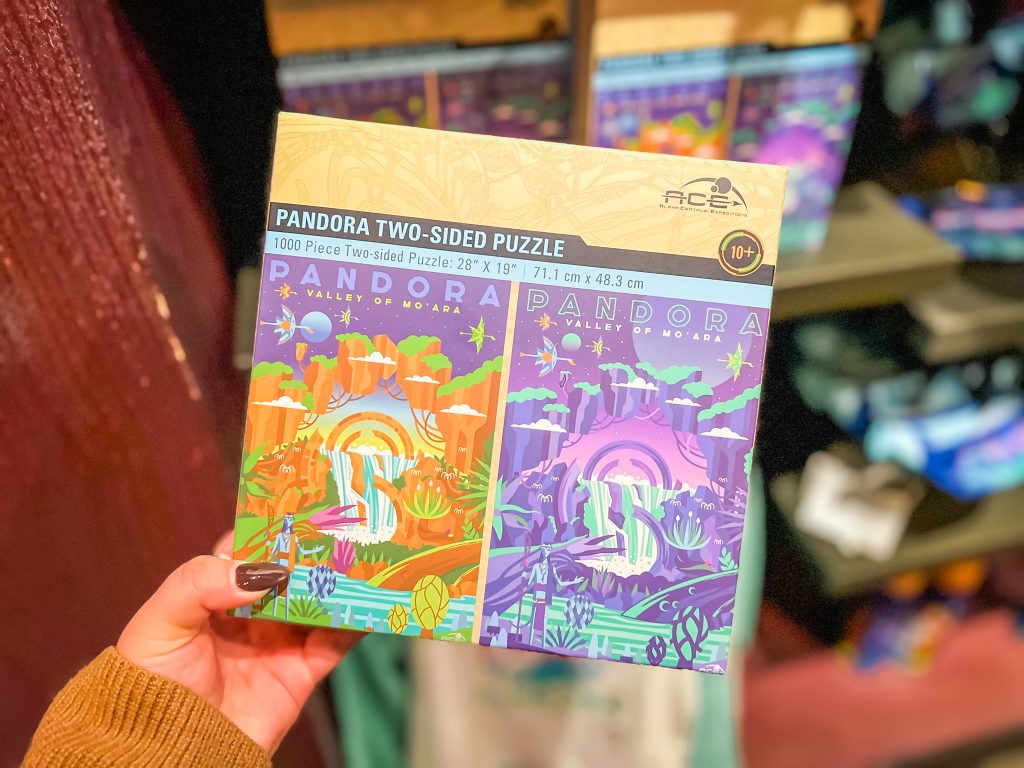 2. Flight Of Passage Cup – $24.99\
Is Flight of Passage one of your favorite rides at Disney? If so, you can brings home this mug that is inspired by the Avatar attraction! This mug features a simply beautiful design and does not have a handle.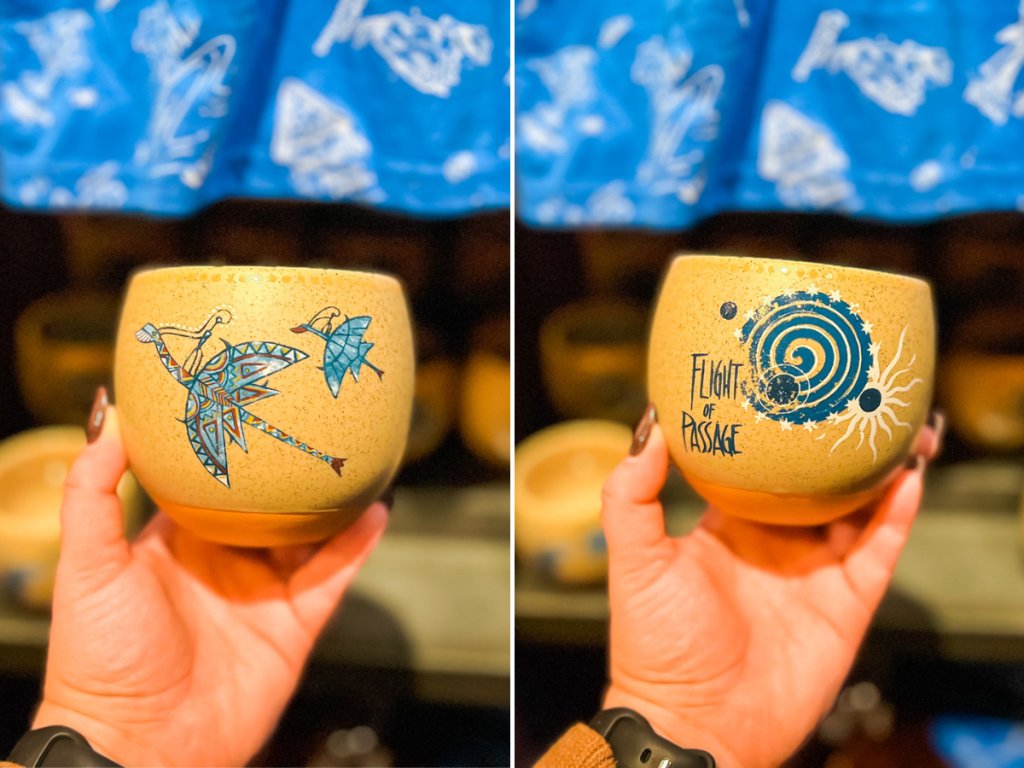 3. Valley of Mo'ara Adult T-Shirt – $34.99
Rep the Valley of Mo'ara back at home with this colorful ringer t-shirt. The bright colors of the printed image of Pandora's "floating mountains" are contrasted on the tan color of the shirt.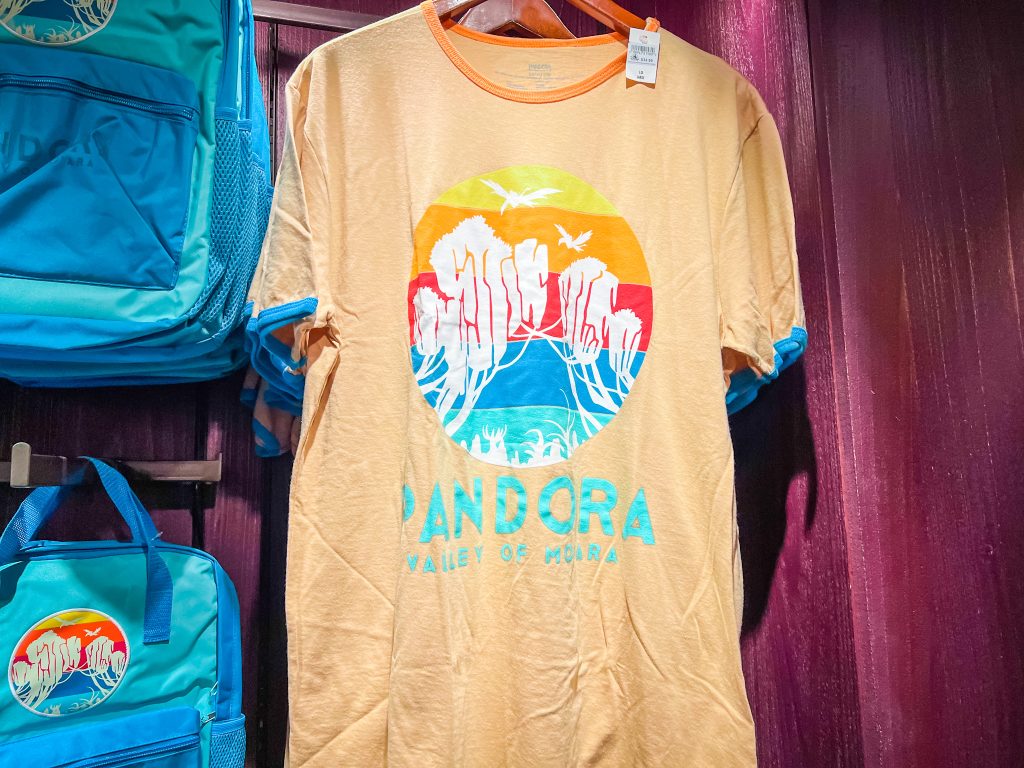 4. Interactive Hatchling Banshee Toy – $39.99
Kids and adult Avatar fans alike can have fun with this interactive banshee toy! These baby banshees come in an egg which pieces break apart so they can hatch. This toy also comes with a wristband so you can carry your small banshees around with you.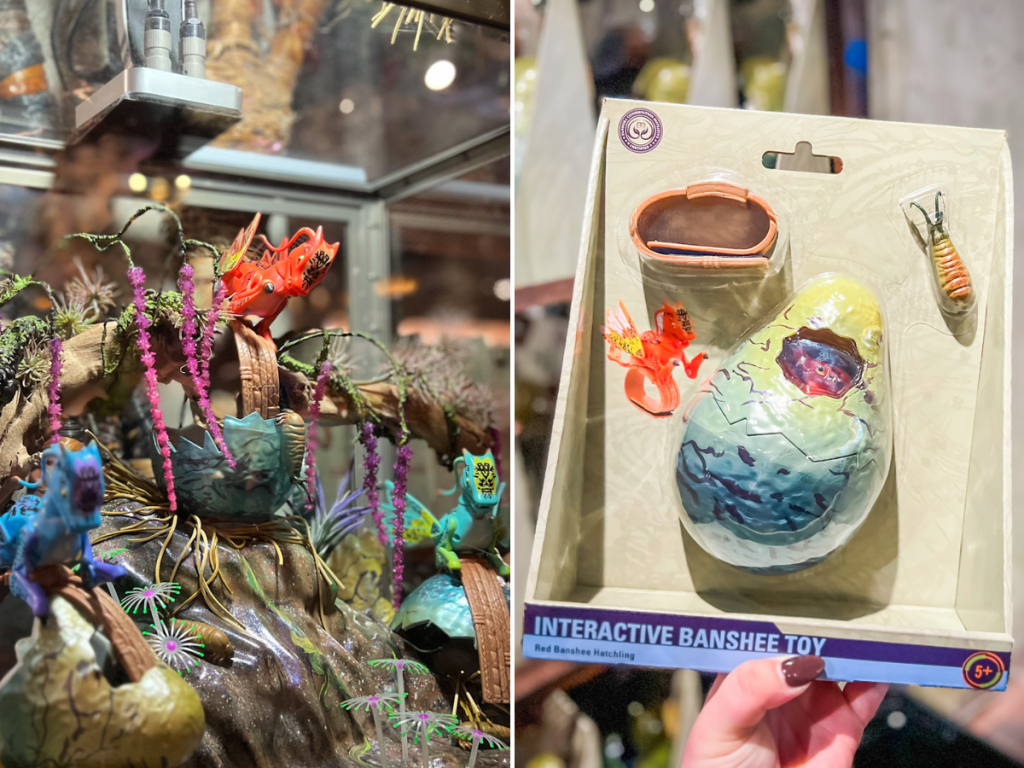 5. Avatar Spirit Jersey – $84.99
Because Spirit Jerseys are one of Disney's most popular merchandise items, there is, of course, an Avatar: The Way of Water Spirit Jersey currently available! This shirt is fully covered with images from Avatar and features the film's logo on the front and back.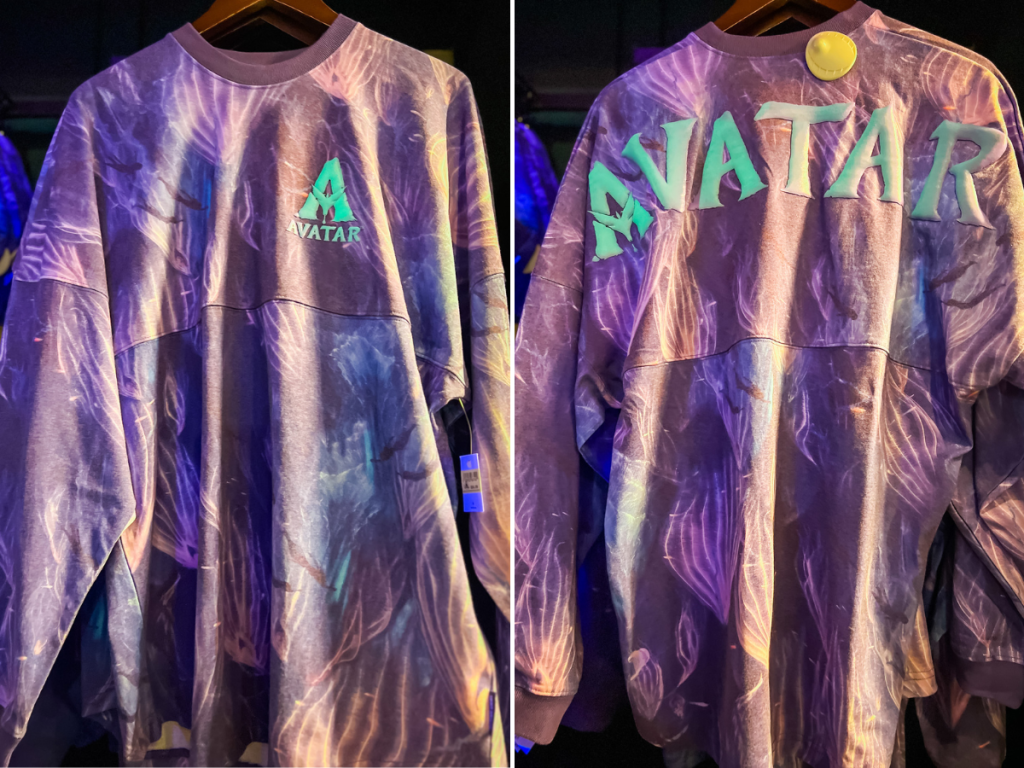 6. Pandora – The World of Avatar Banshee Loungefly Backpack – $98.00
With this intricate Avatar LoungeFly, you can fly like a banshee! This backpack features wings of a banshee, like the ones you ride on Flight of Passage, that expand and compress.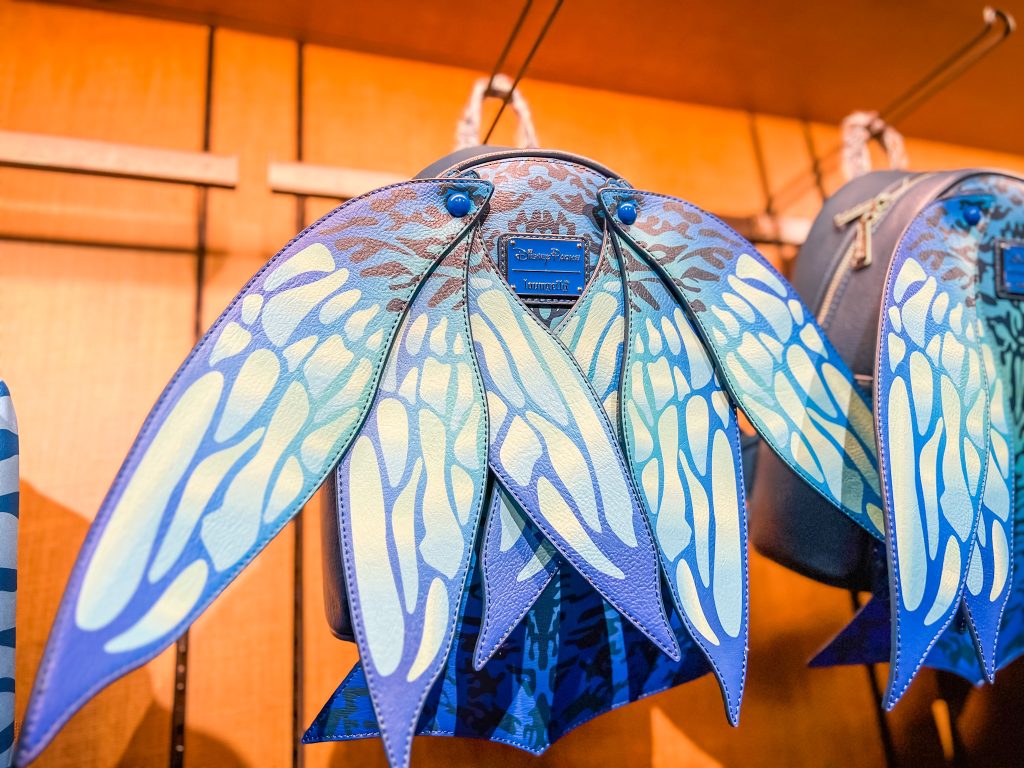 7. Avatar: The Way of Water Bucket Hat by Spirit Jersey – $34.99
This bucket hat has the same pattern as the Spirit Jersey listed above. Despite having the same overall print, the logo is a different color. Rather than being teal, the Avatar logo on the front of the hat is light purple.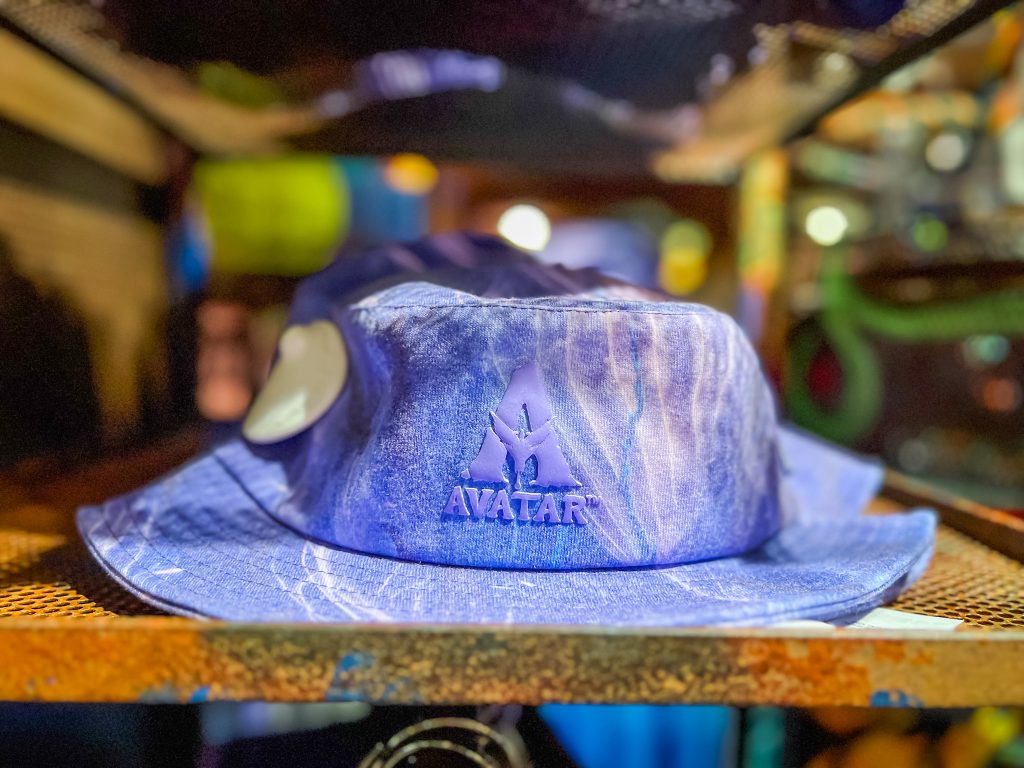 Which Disney Avatar merchandise would you purchase? Let us know in the comments!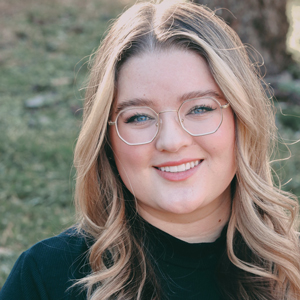 Written by
Emily Murray
Contributing Writer
For as long as Emily can remember, Disney has played a huge role in her life. Her infatuation with Disney resulted in many hours spent rewatching Toy Story and creating multiple powerpoints to convince her parents to book yet another vacation to the "Most Magical Place on Earth". In 2015, Emily followed one of her dreams and moved to Orlando, Florida where she spent just over five years working for the mouse in three separate roles. Emily is passionate about writing and using words creatively and concisely. She loves to make others laugh and hopes to sprinkle a little bit of magic into everything she does.