The Sleeping Beauty Castle is an iconic symbol of the Disneyland theme park and a draw for visitors from all over the world. It really is the castle that started it all, and paved the way for Cinderella's Castle in Walt Disney World. But there are some secrets about this beloved structure that many people don't know! Here are three interesting facts about the Sleeping Beauty Castle you may not know.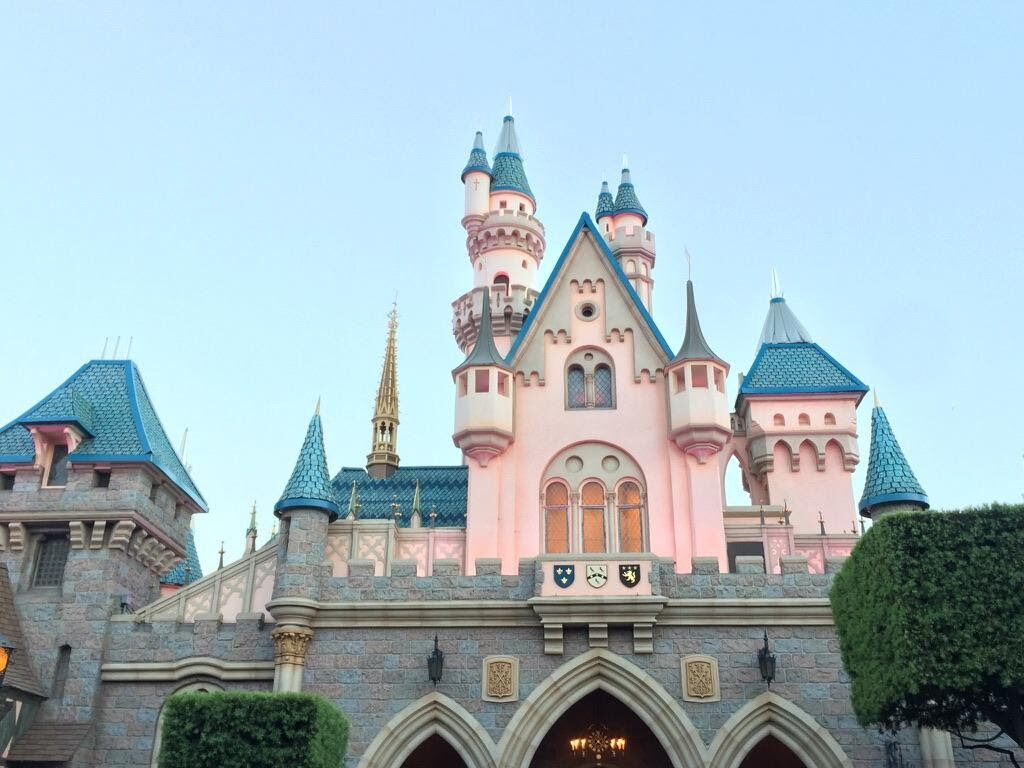 Atmospheric Perspective
The concept of forced perspective, where the use of an optical illusion is employed to make an object appear larger or smaller, is a well known trick that Disney has used inside their theme parks for decades, but have you ever heard of atmospheric perspective?
Atmospheric perspective is an optical illusion used in art and architecture to create the illusion of depth, or a sense of distance. It uses the change in color that occurs when light travels through air, including the atmosphere, in order to make objects appear further away or larger than they actually are. This technique was first developed by Renaissance painters, who used it to add depth and realism to their work. Disney has employed atmospheric perspective in the design of the Sleeping Beauty Castle, making its towers appear taller than they actually are. They really did pull out all the tricks to make this 77 foot tall castle as grand as possible!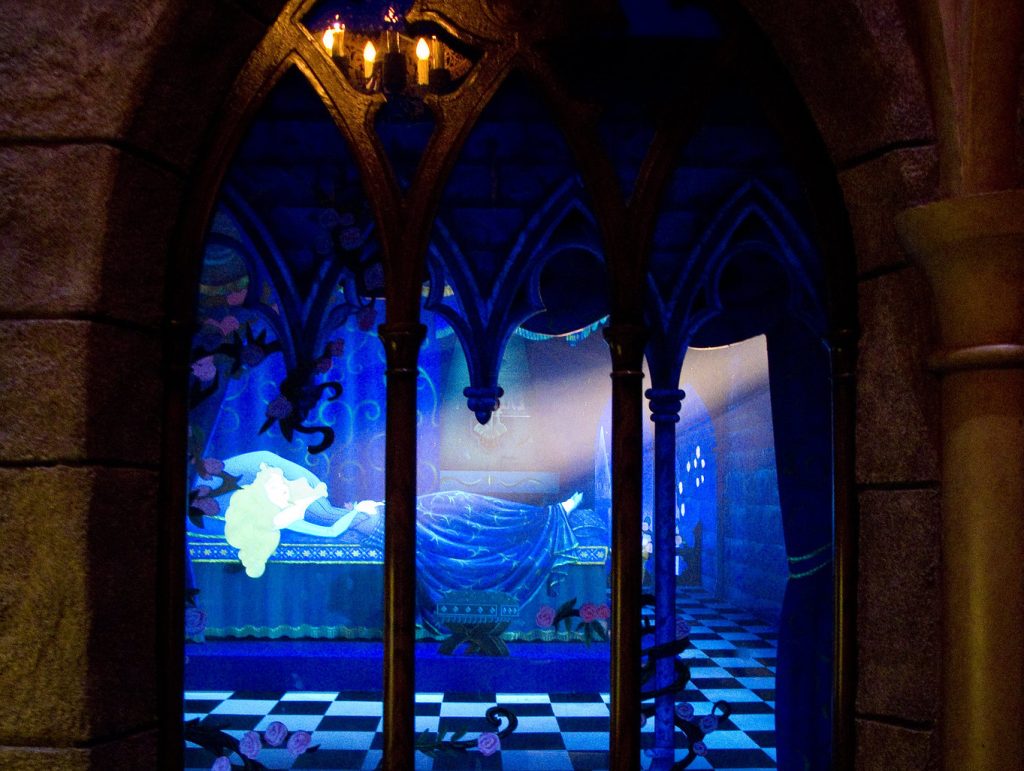 Sleeping Beauty Attraction Inside The Castle
Very few guests take the time to look inside Sleeping Beauty's castle. Unlike in Cinderella's Castle at Disney World, you won't find a dining location like Cinderella's Royal Table, or an exclusive room like the Cinderella Castle Suite, but there is a hidden gem that many don't know about!
Did you know there is a walk-through attraction inside the castle that takes guests on a journey with Princess Aurora as she wakes from her long sleep? It is a beautifully executed walk-through attraction that provides guests with a little-known experience and teaches them about the story of Sleeping Beauty.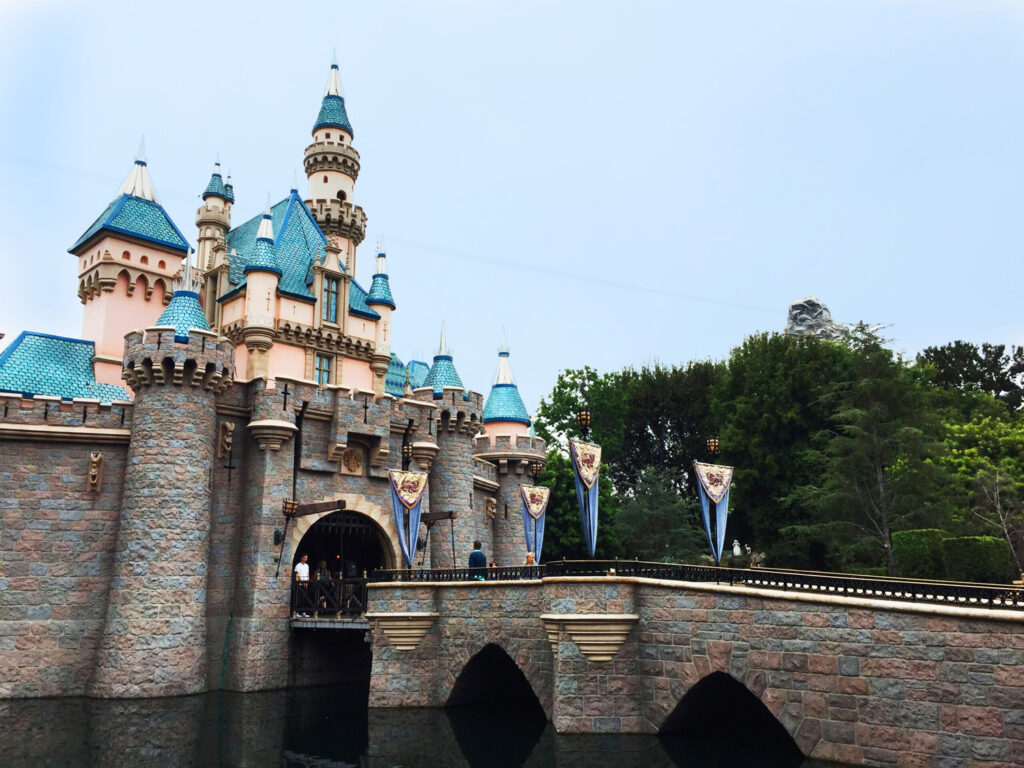 Fully Functional Draw Bridge
In classic Disney fashion, the draw bridge that grants guests access to Sleeping Beauty's Castle isn't just for looks! The bridge over the castle's moat is actually a fully functioning draw bridge that can retract upwards into the castle. When the park closes, the bridge is raised to prevent guests from entering. The draw bridge was added as a way to make the castle look more realistic, and it certainly does that!
The Castle That Started It All
These are just three of many secrets about Sleeping Beauty's Castle at Disneyland. Next time you take a stroll through the park, be sure to take some time to appreciate the castle in all its majestic beauty! Who knows what secrets you may uncover if you take the time to notice the incredible attention to detail given to this classic Disney monument.
Are there any of your favorite parts of Sleeping Beauty's Castle that we missed? What are some of your favorite things about it? Let us know in the comments! As always, stay tuned to the DVC Shop blog for all the latest developments for Disney theme parks and Disney Vacation Club resorts.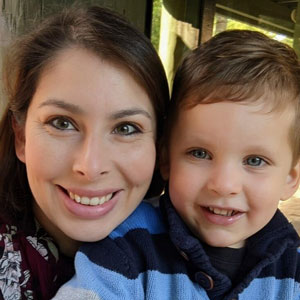 Written by
Rachel Van Norman
Contributing Writer
Rachel fell deeply in love with all things Disney as a little girl. Now as a wife and a mother herself, she shares this Disney obsession with her son and everyone around her. From her love of princesses to eating all the Disney food, Rachel spends her time radiating Disney magic and keeping everyone up to date on Disney news.