With fall just starting, many things are changing and coming to Disney Springs at The Walt Disney World Resort. With new shops, decorations, snacks, and merchandise, there's so much to try out! Read on for 3 new offerings at Disney Springs in September 2023!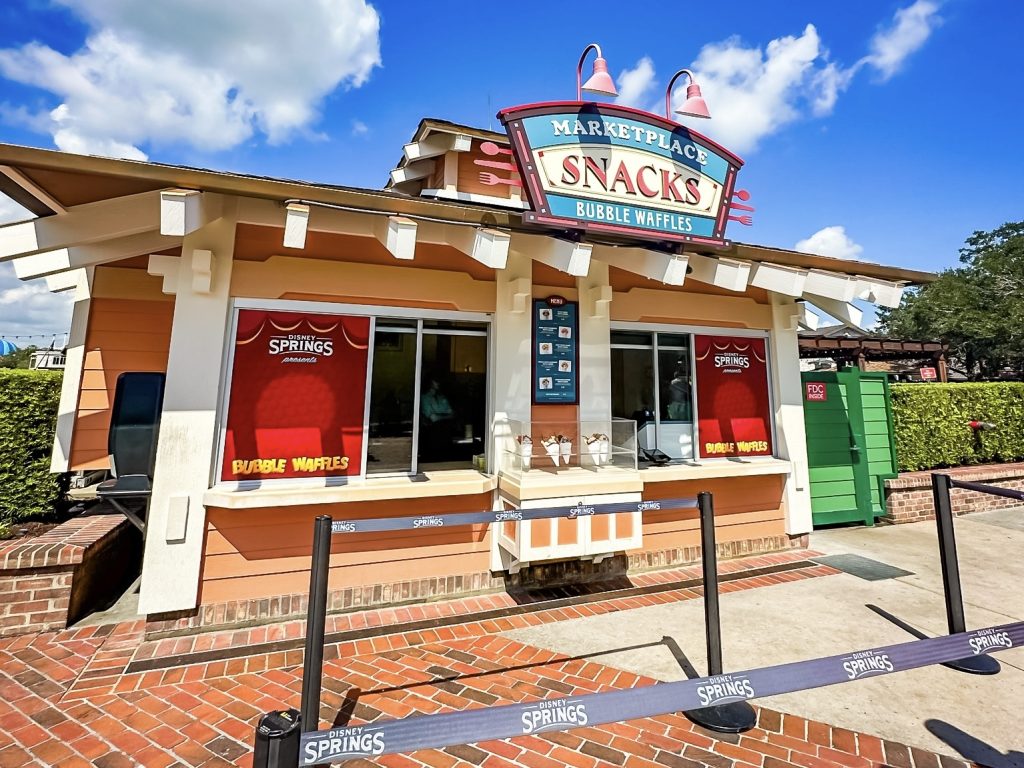 1. Seasonal Desserts
This month at Disney Springs, two new desserts have been added for the Halloween Season that are a must-try! One of our new favorite snacks has just been added to Marketplace Snacks Bubble Waffle Stand. Here, you can try Minnie's Waffle Sundae, a waffle filled with chocolate soft serve, orange sauce, chocolate cream cookies, candy corn, and chocolate sticks. You can find this snack available for $8.99.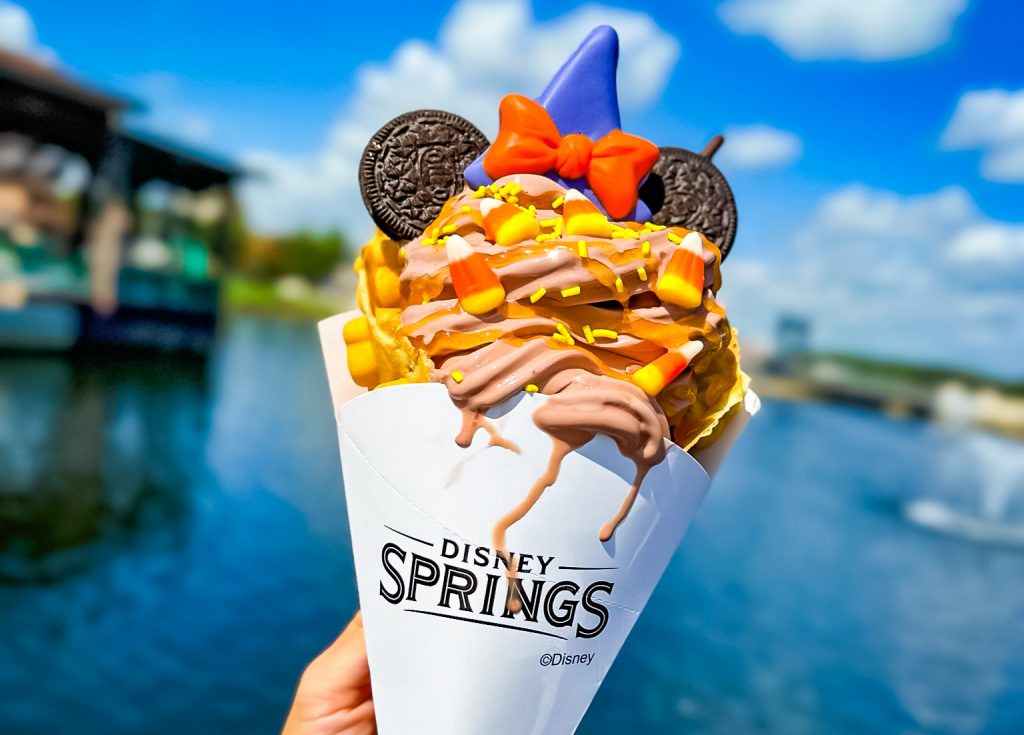 Our second must-try snack can be found next door at Swirls of The Water, where a Haunted Mansion cone is available for $6.49. The cone is pistachio and purple cheesecake soft-serve in a black vanilla cone with Hitchhiking Ghosts chocolate medallion.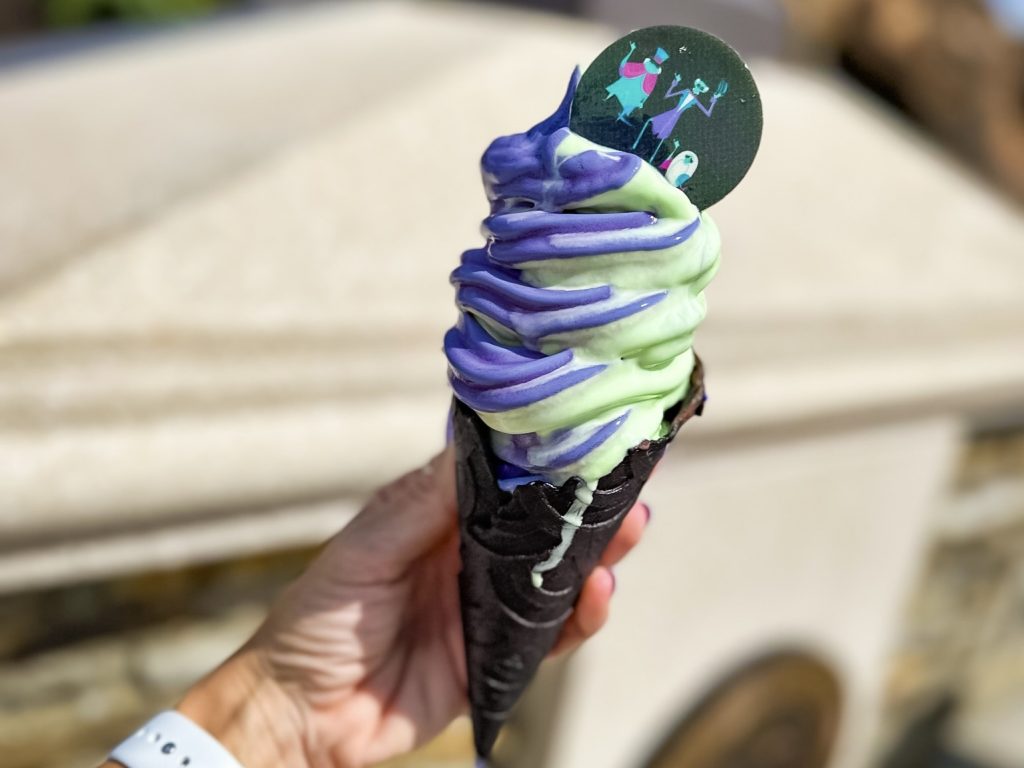 2. Wandering Oakens Trading Post
A new store has opened at The Marketplace Co-Op called The Wandering Oakens Trading Post! Here, you can find heavily discounted merchandise that you can find currently throughout The Walt Disney Property. The inside of the shop is themed to Disney's classic film Frozen, and you'll find many themed props on the shelves symbolizing Anna, Elsa, Kristoff, and, of course, Olaf! The name of this bargain store comes from the iconic Wandering Oakens in the film, where they are always known to have a "big summer blowout" no matter the season! All the clothes at this store are buy one, get one 50% off! Take advantage of this fantastic deal!
View this post on Instagram
3. Lorcana Trading Card Game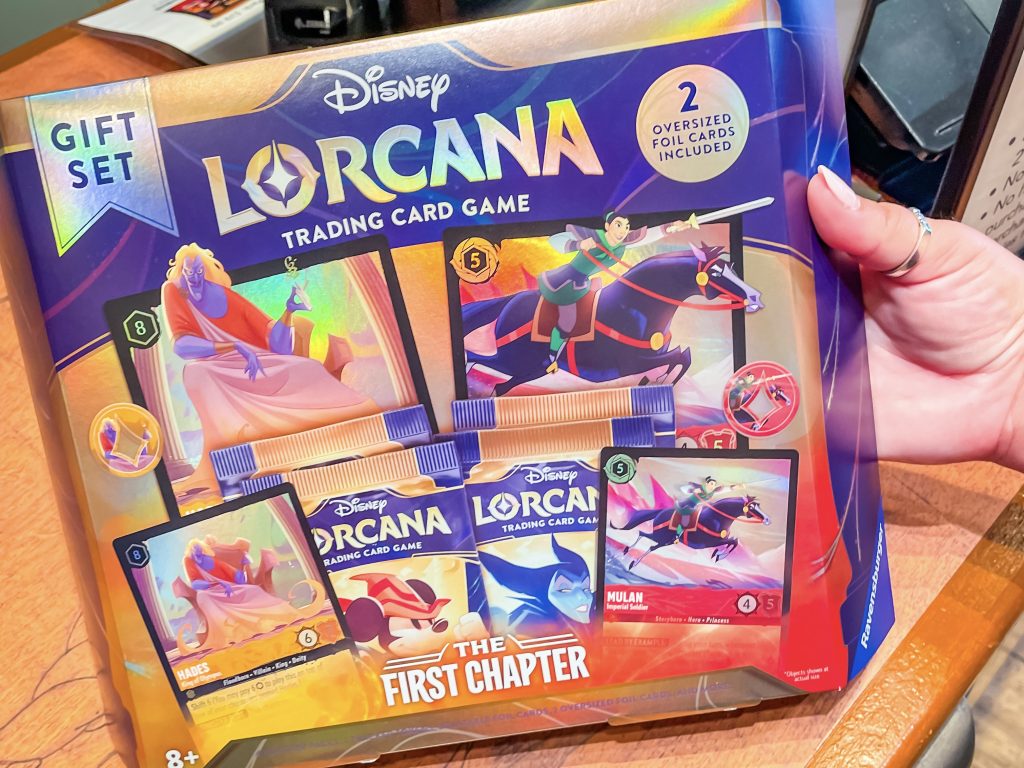 A new merchandise hit the shelves this week that has been extremely popular called Lorcana. Lorcana is Disney's latest trading card game, similar to Pokemon. Unlike their previous game, Sorcerers of The Magic Kingdom, this trading card game is not interactive inside the theme parks. Currently, the rules for purchasing Lorcana are a limit of 2 sets per guest per day, no discounts or coupons, and this merchandise is all sales final! The current series available is The First Chapter since it's this game's first release and will be considered a collectible of the series. The trading cards are each based on a different Disney character, and all describe the card's powers and importance.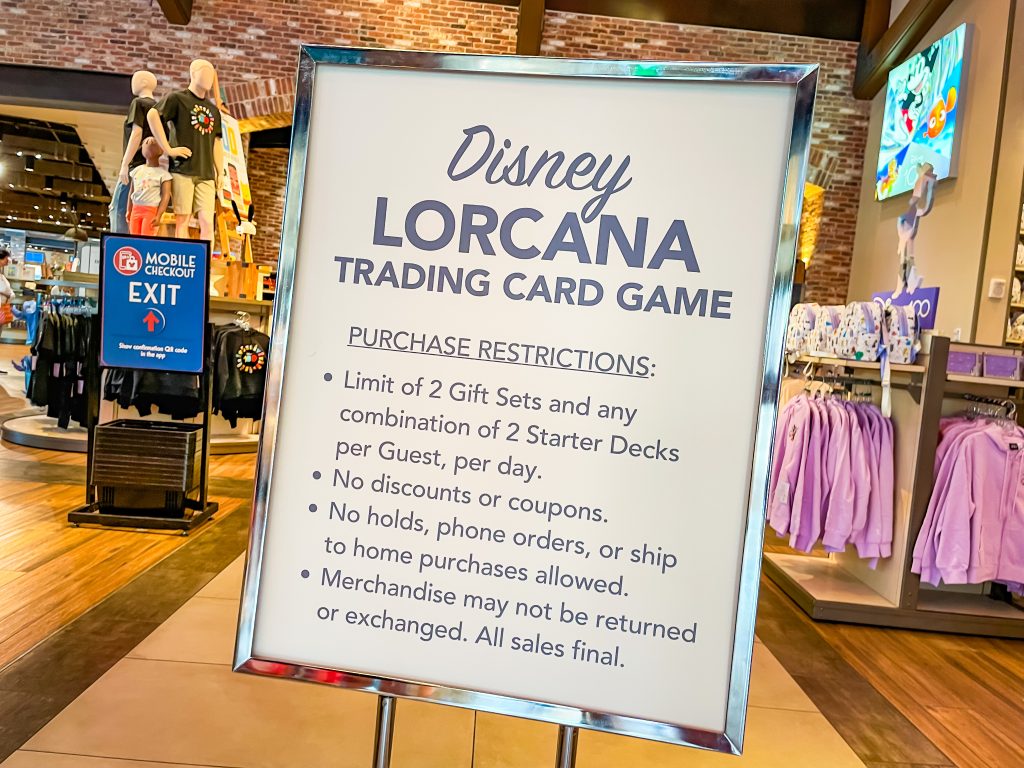 Which new offering at Disney Springs are you most excited about? Let us know in the comments!
Featured Photo: DisneyForFoodies.
Written by
Bobby Asen
Contributing Writer
Bobby has a strong passion for Walt Disney's stories and the Disney Parks. From taking vacations to the parks, to being an Annual Passholder, to working as a cast member for seven years at Magic Kingdom, his passion for Disney continues to grow. After visiting every Disney Park in the world, Bobby knew he wanted to share his experiences and his love for Disney in his writing.